I realize animated gifs have been flying around the web lately (again), but I couldn't help myself here. I'm really inspired by these two images in particular, so I just had to post them. Also, I saved these so long ago and I forgot to file their source... forgive me. Enjoy!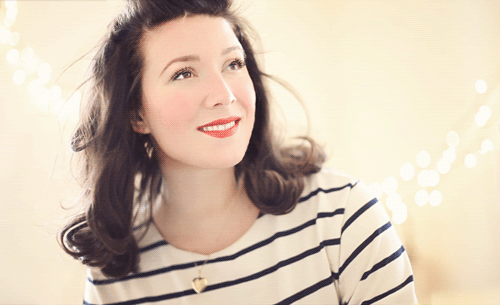 So beautiful and radiant. Loving the subtle necklace movement too.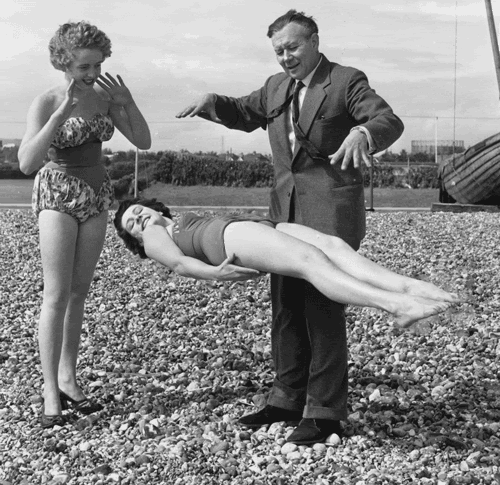 Who doesn't love a levitating woman? Especially one from the good old days.